Financial Decision Making Tool
Examine your options. Make sound decisions.
What you can do with ValuAdder:
Calculate the Future Value of appreciating assets such as business owned real estate.
Use the Net Present Value and Internal Rate of Return calculations to make fact‑based business investment decisions.
Assess the income benefits of seller financing, tax advantages, and cash‑out timing for your seller's notes.
Vary the principal, interest, and term inputs to fine‑tune your small business purchase financing proposal.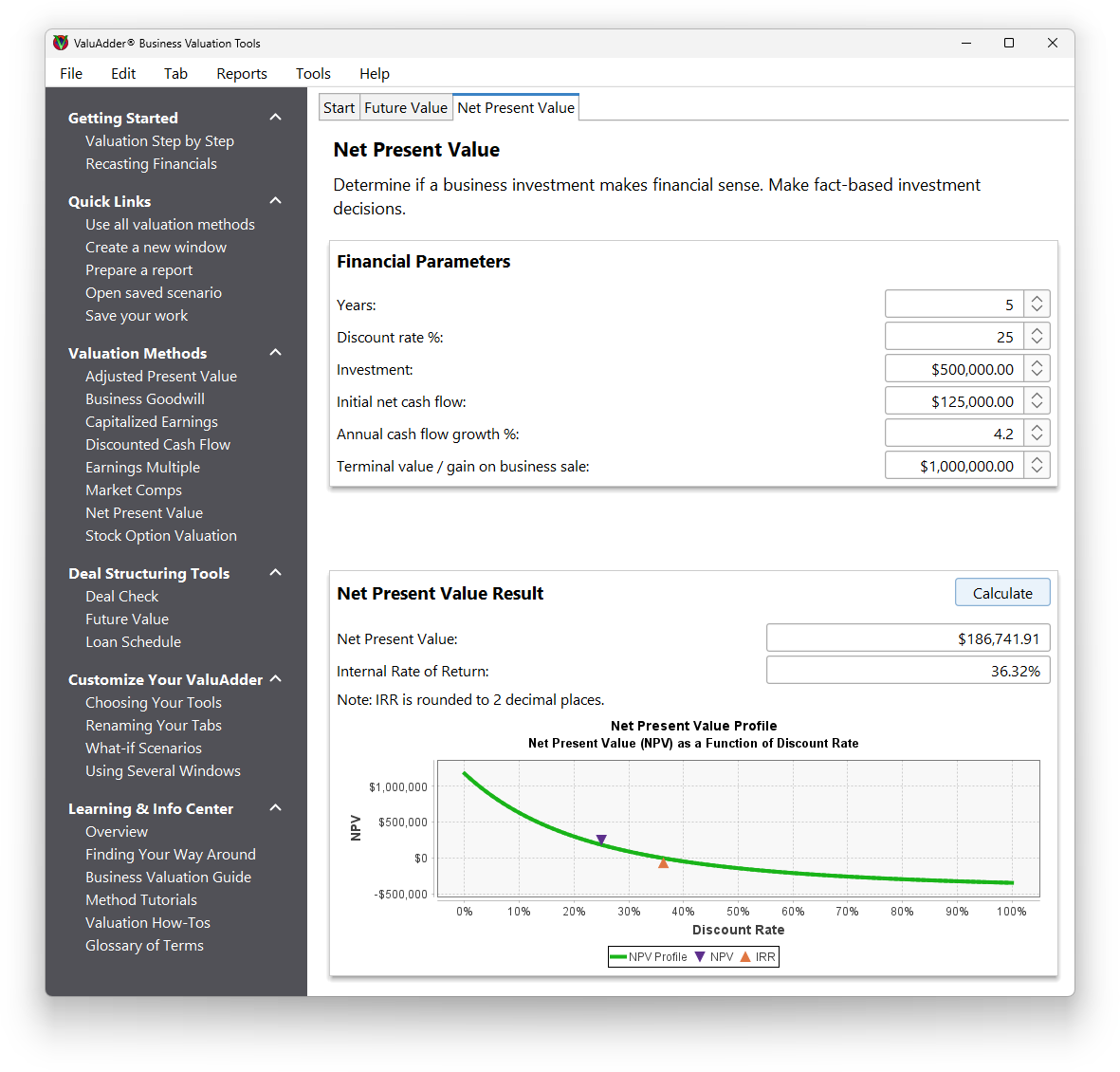 Next